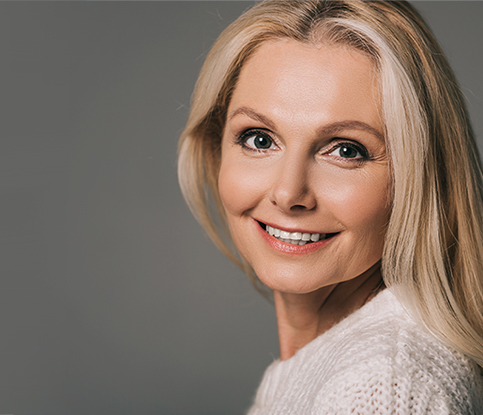 Facelift And Mid-Facelift
Mid-Face and Facelift Glendale
A facelift in Glendale helps to restore a more youthful appearance to your face.
The goal of a facelift with Dr. Martin Stepnayan is to restore a more youthful appearance to your face. As you've aged, have you noticed major wrinkles and sagging skin? Sometimes when we look in the mirror we look older than we actually feel. This surgery works to tighten the facial and neck muscles as well as get rid of excess skin.
A common complaint of people seeking a facelift is they don't like their jawline. They also express a loss of volume, fullness, and drooping around their mouth and nose. This is a common part of aging for everyone. Both men and women get facelifts everyday. In fact, there have been so many advancements in the field of facial plastic surgery over the last 20 years.
In times past, surgeons gave patients the tightest facelift possible. That is not the case anymore. Patients want a more natural facelift with less downtime and recovery. Many patients that are younger are reaping the benefits of this surgery, too.
You no longer need to wait for your face to age past a point where it needs a dramatic change. People are improving the appearance of their jaws and necks while they are younger. Scientific studies have shown this is beneficial. Why? Because your skin is more elastic when you are younger. Also, the results tend to last longer when you are proactive against aging and wrinkling.
Contact us online to schedule your appointment today. We serve patients in the San Fernando Valley and the Greater Los Angeles region.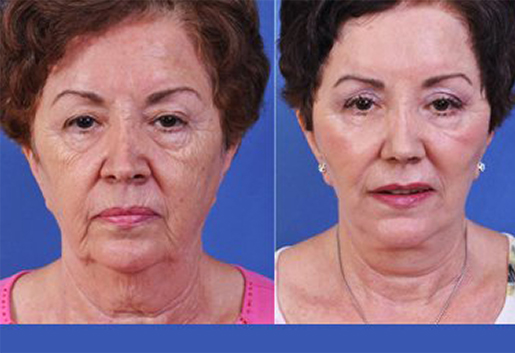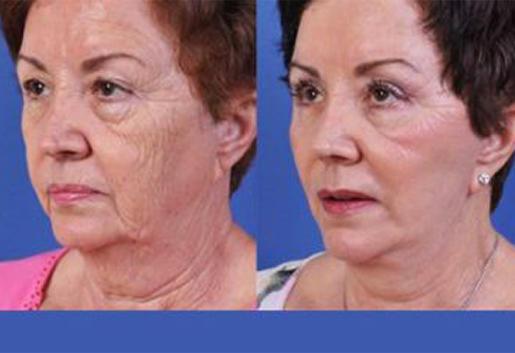 What Are The Benefits of A Facelift?
What Causes Our Faces To Age?
Many factors cause the skin to wrinkle and sag (i.e., exposure to the sun, genetics as well as the natural aging process). Have you noticed that children and young people have smooth, round faces? The fatty tissue is all throughout the contours of their face. As you age, skin starts to sag and doesn't fit as tight as it used to. The folds become more prominent. Especially, around the chin, jawline, and along the neck.
Dr. Martin Stepanyan specializes in facelift surgery in Glendale. He performs these on patients wishing to enhance their appearance. As well as correct the signs of aging. This facial surgery is often performed in tandem with other procedures. The most common is eyelid surgery or blepharoplasty. Next, is a brow lift (forehead lift), chin augmentation/implant, and liposuction. These surgeries all have the goal of helping you to achieve a more youthful appearance.
A Glendale facelift patient can look 5 to 10 years younger. Dramatic as the end results are, this is not a simple procedure. It requires a week to 10 days of recovery.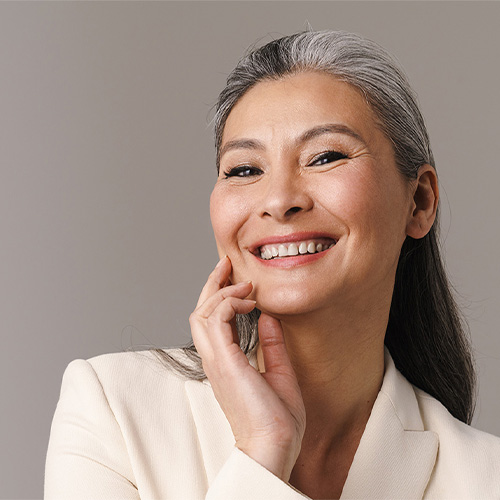 At Stepanyan Surgical Arts Center we will review your medical history. This is important in determining your all-around health. Dr. Stepanyan will discuss with you how your face can look and what you can expect from surgery. The goal is to create a natural appearance that is pleasing to you. Before and After photographs will reveal what the surgery has accomplished.
Avoid drugs that contain aspirin several weeks before surgery to stop excess bleeding. You might have to take antibiotics to prevent infection. You should not shampoo your hair the night before surgery. A small amount of hair sometimes gets shaved around your ears and temples.
Specializing in Cosmetic & Reconstructive Surgery
Dr. Martin Stepanyan is a Board Certified surgeon with over 15 years of excellent education, extensive training and over 22 years of successful practice in the field of Cosmetic & 
Reconstructive Surgery and Maxillofacial Surgery.
What Happens During Facelift Surgery?
Most facelift patients also have one or two more procedures at the same time. The most common ones are blepharoplasty (eyelid surgery), brow lift, and a chin implant. This helps with the all-around rejuvenation of the face. While a facelift helps to reduce the signs of aging, it will not erase or stop the aging process.
Your surgery will take place in an outpatient surgical center, or in an accredited surgeons office. Local anesthesia with IV sedation is most common. Premedication will also help you to relax. General anesthesia is not usually required but will be if necessary.
To start, Dr. Stepanyan will make incisions inside the hairline at the temple. As well as in front of your ear, then around the earlobe and behind the ear. It ends at the scalp area. This allows your sagging facial muscles to lift. And the connective tissues become tightened. In some cases, your surgeon will remove fatty deposits beneath your chin and neck. Small sutures will help to close the incisions around your ears.
The average facelift surgery may take up to 5 hours. This all depends on the complexity of your surgery. As well as any other combined procedures.
What Can I Expect During Facelift Recovery?
It is necessary to have someone drive you home and stay with you for the first 24 hours. Right after, you will have a large dressing wrapped around your head. You may have surgical drains attached at your neck. In approximately 24 hours these get removed. Stitches around the ears start to loosen or get removed in a few days. The scalp sutures get removed in 7-10 days.
To lessen potential scarring, the doctor may remove the sutures in stages. Scarring tends to fade fast. Swelling and discoloration decrease within two weeks. Tightness in your face will be present for several weeks. There may be slight changes in your hair pattern around the incision. The skin around your ears and under your chin and neck may feel numb or hard at first. This will go away over time.
We recommend that you avoid the sun for several weeks after surgery. And avoid the sun as much as possible during the first 2 months of recovery. The sun is not good for healing or reducing the appearance of scars.
In the weeks following surgery, the facial skin and area around the ear may be numb. There may also be some temporary discoloration as healing begins. They may take a few months to disappear. In some cases, the facial nerve gets bruised during surgery. This results in a temporary loss of function and/or sensation. Actual permanent damage to the facial nerve is rare.
The healing process is gradual so you will not notice the final results for up to 6 months. A single procedure often achieves the desired results. Facelift Glendale patients express a high satisfaction rate with their results. They express a lot of happiness about their new, youthful appearance.
Schedule A Consultation For A Facelift In Glendale, CA
Dr. Martin Stepanyan believes in changing his patients' lives by providing truly individualized care. Offering state-of-the-art treatments and technologies paired with genuine expertise, Dr. Stepanyan will work with you to help you look and feel your best. If you are ready to experience facial rejuvenation, your next step is to meet with Dr. Stepanyan and the team at Stepanyan Surgical Arts Center today. Complete our online form or call us at (818) 551-0088. We look forward to meeting you soon!