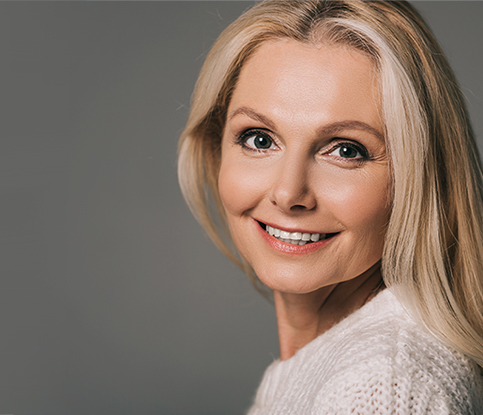 Facelift And Mid-Facelift
Facelift and Mid-Facelift Glendale, CA | Stepanyan Surgical Arts Center
A facelift in Glendale helps to restore a more youthful appearance to your face.
Aging is an inevitable part of life that brings about many changes, from your daily routine to your physical appearance. Your face is one of the first parts of the body to show significant signs of aging like wrinkles and sagging skin, making a facelift or mid-facelift an excellent option to rejuvenate your look and boost your self-confidence.
You can achieve your desired results from a facelift or mid-facelift procedure by selecting an experienced specialist like Dr. Martin Stepanyan. As a cosmetic facial and maxillofacial surgeon, he offers an unparalleled depth of expertise, cutting-edge surgical methods, and a patient-centric approach.
Discover more about facelifts and mid-facelifts in Glendale, Pasadena, and the greater Los Angeles area. We invite you to schedule a consultation with Glendale facelift surgeon Dr. Stepanyan by contacting us online or calling (818) 551-0088 today.
What Are Facelift and Mid-Facelift Procedures?
A facelift and mid-facelift are cosmetic surgeries to revitalize your appearance. These anti-aging procedures specifically target fine lines, wrinkles, and loose, sagging skin, but each focuses on different areas.
A facelift, or rhytidectomy, is a customized cosmetic surgery that focuses on rejuvenating your appearance as you age. The procedure involves skin tightening, fat repositioning, and wrinkle reduction by tightening excess skin through incisions made around the hairline and behind the ears. Under Dr. Stepanyan's expert guidance, a facelift can be a transformative way to regain your youthful contours, improve self-esteem, and enhance your overall well-being.
A mid-facelift is a more targeted approach to facial rejuvenation, focusing specifically on the mid-face area, including the cheeks and lower eyelids. This individualized procedure involves lifting the soft tissues and repositioning fat to restore lost volume in the cheeks – again, through incisions behind the ears.
What Issues Can a Facelift and Mid-Facelift Address?
Facelift and mid-facelift surgeries offer comprehensive aesthetic solutions for patients who notice various areas of concern.
Skin sagging: Skin loses its elasticity with age, leading to sagging in the face and neck. A facelift and mid-facelift tighten this loose skin, giving your face a more youthful contour.
Wrinkles and fine lines: Age brings wrinkles like nasolabial folds and marionette lines. Facelift and mid-facelift procedures can smooth these out, providing a rejuvenated appearance.
Volume loss: Lost volume in the cheeks is a common issue as the facial fat pads shift downward. A mid-facelift focuses on lifting and repositioning tissues.
Overall rejuvenation: Aging can alter your facial proportions, impacting your overall appearance. Facelift and mid-facelift surgeries restore this balance, providing a more youthful and harmonious look.
What Causes Our Faces To Age?
Many factors cause the skin to wrinkle and sag (i.e., exposure to the sun, genetics as well as the natural aging process). Have you noticed that children and young people have smooth, round faces? The fatty tissue is all throughout the contours of their face. As you age, skin starts to sag and doesn't fit as tight as it used to. The folds become more prominent. Especially, around the chin, jawline, and along the neck.
Dr. Martin Stepanyan specializes in facelift surgery in Glendale. He performs these on patients wishing to enhance their appearance. As well as correct the signs of aging. This facial surgery is often performed in tandem with other procedures. The most common is eyelid surgery or blepharoplasty. Next, is a brow lift (forehead lift), chin augmentation/implant, and liposuction. These surgeries all have the goal of helping you to achieve a more youthful appearance.
A Glendale facelift patient can look 5 to 10 years younger. Dramatic as the end results are, this is not a simple procedure. It requires a week to 10 days of recovery.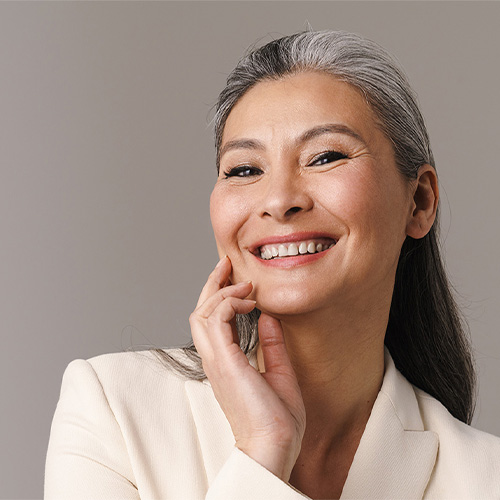 Am I a Good Candidate for a Facelift or a Mid-Facelift?
Many healthy people are well-qualified for a facelift or mid-facelift surgery. Several key factors influence a successful outcome.
Physical health: Being in good overall health is crucial for any surgical procedure, including facelifts and mid-facelifts. If you have any chronic conditions like diabetes or heart issues, you should have them well-controlled. A thorough medical evaluation will assess your readiness for surgery.
Age considerations: These procedures are most effective for those who have noticeable signs of aging but still possess good skin elasticity. Typically, candidates are in their 40s to 70s , though this can vary.
Non-smoking: Smoking inhibits your body's ability to heal. Since facelift and mid-facelift surgeries require a recovery period, Dr. Stepanyan strongly advises all his patients to quit smoking well before the procedure and remain tobacco-free afterward.
Realistic expectations: While these surgeries can bring transformative results, they're not a cure-all. Knowing what the procedures can realistically achieve will set you up for satisfaction. You should undergo this transformation for your well-being – not due to external pressures or unrealistic expectations.
Specializing in Cosmetic & Reconstructive Surgery
Dr. Martin Stepanyan is a Board Certified surgeon with over 15 years of excellent education, extensive training and over 22 years of successful practice in the field of Cosmetic & 
Reconstructive Surgery and Maxillofacial Surgery.
Why Should I Choose Dr. Stepanyan as Your Facelift or Mid-Facelift Surgeon?
Dr. Stepanyan offers a potent combination of surgical mastery and heartfelt patient care. With over 27 years in the field of cosmetic and reconstructive surgery, his expertise is a testament to his unparalleled skills and patient satisfaction levels.
His innovative approach to surgical planning sets Dr. Stepanyan apart. He meticulously plans each facelift or mid-facelift procedure with state-of-the-art 3D imaging technology, allowing for highly predictable and personalized results.
As a board-certified surgeon and fellow of distinguished professional organizations, Dr. Stepanyan adheres to the most rigorous safety and quality standards. His AAAHC-accredited surgery center is a cutting-edge facility, prioritizing your safety and comfort at every step of the surgical journey.
Heartfelt patient care sets Dr. Stepanyan apart. During your comprehensive consultation, he will ask questions to understand your unique aesthetic needs and goals. He aims to achieve natural, enduring results by combining this individual attention with his surgical acumen.
By choosing Dr. Stepanyan for your facelift or mid-facelift, you're placing your trust in a medical professional committed to excellent outcomes and patient care.
What Do Dr. Stepanyan's Facelift Procedures Involve?
Dr. Stepanyan offers a tailored approach to facelifts and mid-facelifts, ensuring a high level of safety and satisfaction from the initial consultation through long-term results.
Consultation and Pre-Op Preparations
Your experience starts with an in-depth consultation with Dr. Stepanyan. During this meeting, you'll discuss your aesthetic goals and any aging concerns. A thorough health assessment will determine your candidacy for the surgery. Dr. Stepanyan will cover the risks, benefits, and alternatives, and may suggest lifestyle adjustments like quitting smoking to enhance your healing process.
The Facelift or Mid-Facelift Surgery
On the day of your surgery, you'll be under general anesthesia for your comfort. The duration of the surgery depends on the specific type of facelift or mid-facelift you're receiving. Dr. Stepanyan tailors surgical techniques to your unique needs, minimizing scars and maximizing results.
Immediate Post-Surgery and Home Recovery
Generally, facelift and mid-facelift procedures are outpatient, meaning you'll need someone to drive you home. The initial home recovery phase may involve swelling and discomfort, managed through prescribed medications. Dr. Stepanyan will send you home with detailed instructions to follow as you heal.
Long-Term Recovery and Follow-Ups
You can expect to resume light activities in about two weeks, while avoiding more strenuous tasks for up to six weeks. Dr. Stepanyan schedules regular follow-up appointments to monitor your progress and ensure optimal results. Following his post-operative guidelines is essential for enduring, satisfying outcomes.
Over time and with proper care, the full benefits of your facelift or mid-facelift will become increasingly apparent, allowing you to fully enjoy your refreshed and rejuvenated appearance.
Facelift and Mid-Facelift in Glendale, CA – the Care That Inspires Confidence
Dr. Stepanyan is a recognized expert in cosmetic surgery, highly esteemed in Glendale and the broader Los Angeles community. With a special focus on facelift and mid-facelift procedures, he has helped hundreds of people regain a youthful appearance, boosting their confidence and overall well-being.
Begin your journey toward a revitalized, more self-assured you. Schedule a consultation with Dr. Stepanyan now by completing our convenient online form or calling (818) 551-0088.