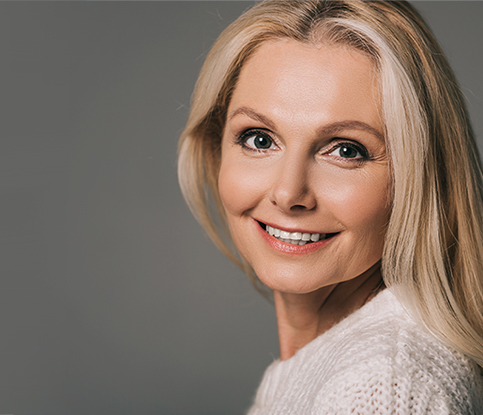 Neck Lift Surgery In Glendale & Pasadena,CA
A neck lift is a surgical procedure that improves and rejuvenates the central part of the neck under the chin (double chin) and lateral part of the neck under the lower jaw line. A neck lift can be performed as an isolated procedure or as cervicoplasty with platysmaplasty, submental liposuction, or in combination with facelift.
As an isolated procedure, a neck lift provides maximum improvement in central part of the neck and moderate in lateral parts of the neck and jaw area. When performed in combination with a facelift, there is a superior-lateral (up and back) repositioning of excess facial tissues. The procedure provides maximum improvement.
What To Expecty During Neck Lift Surgery And Recovery In Glendale, CA
An isolated Neck Lift is an outpatient procedure that may be performed under full general anesthesia, under deep sedation, or local anesthesia.
A neck lift is performed through a small incision in submental area (under the chin). After a subcutaneous (under the skin) dissection, a conservative liposuction is performed and accurate excision (removal) of lax (loose) neck fascia-platysma muscle complex, followed with tension-free suture reapproximation of the muscle complex in the middle of the neck under the skin. Next, a fibrin sealant (tissues glue) is sprayed under the skin and skin incision is closed with sutures in a very aesthetic fashion. Postoperatively (after the surgery), a dressing needs to be worn for 2 days and the sutures are removed in 5 days. The incision site heals very fast and scar is almost always unnoticeable.
For more information please visit an article Isolated Cervicoplasty, published by Dr. Martin Stepanyan and Dr. T. William Evans in the American Journal of Cosmetic Surgery.
Schedule A Consultation For A Neck Lift In Glendale, CA
Dr. Martin Stepanyan believes in changing his patients' lives by providing truly individualized care. Offering state-of-the-art treatments and technologies paired with genuine expertise, Dr. Stepanyan will work with you to help you look and feel your best. If you are ready to experience facial rejuvenation, your next step is to meet with Dr. Stepanyan and the team at Stepanyan Surgical Arts Center today. Complete our online form or call us at (818) 551-0088. We look forward to meeting you soon!
Specializing in Cosmetic & Reconstructive Surgery
Dr. Martin Stepanyan is a Board Certified surgeon with over 15 years of excellent education, extensive training and over 22 years of successful practice in the field of Cosmetic & 
Reconstructive Surgery and Maxillofacial Surgery.