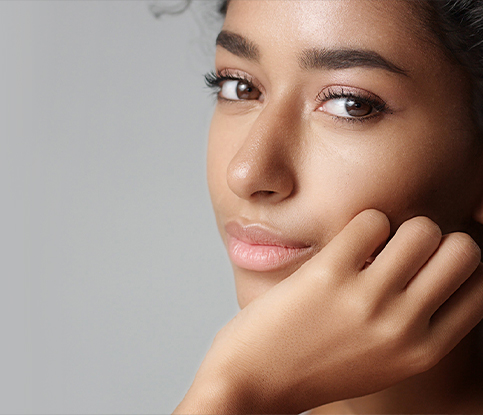 Rhinoplasty in Glendale, CA | Stepanyan Surgical Arts Surgery Center
The nose plays a significant role in defining the overall harmony and aesthetic qualities of one's face.
This is primarily due to its central position, meaning a well-proportioned nose enhances other facial features and brings balance to one's profile.
With over 350,000 procedures performed annually in the US alone, rhinoplasty helps hundreds of thousands of people improve the appearance and function of their noses. The best way to achieve the best rhinoplasty results is by working with a nose surgery specialist such as Dr. Martin Stepanyan, a Cosmetic Facial and Maxillofacial Surgeon with exceptional training and an intricate understanding of the soft tissue and bone.
Drawing on his many years of experience, Dr. Stepanyan combines advanced surgical skills with a keen aesthetic eye and a thoughtful, caring manner. His goal is to provide excellent care and results in a comfortable and friendly environment.
Read more about rhinoplasty surgery in Glendale, Pasadena & the greater Los Angeles area, so you can confidently start your nose-reshaping journey. We invite you to schedule a consultation with Glendale rhinoplasty surgeon Dr. Stepanyan by contacting us online or calling 818-551-0088 today.
Watch: Naira's Rhinoplasty Experience
Rhinoplasty, also known as a "nose job," is a surgical procedure that reshapes or repairs the nose for aesthetic or functional purposes. It can alter the nose's size, shape, and proportion, improving facial harmony and self-confidence. Functional rhinoplasty can correct structural defects, including those that cause breathing problems.
There are two primary surgical techniques for rhinoplasty: open and closed.
This approach involves making a small incision on the columella, the soft tissue between the nostrils, in addition to incisions within the nostrils. The skin is lifted off the nose, giving the surgeon complete visibility and access to the nasal structures. This approach allows for greater precision and flexibility in sculpting the nose.
In a closed rhinoplasty, all incisions are made within the nostrils, eliminating visible scarring. However, it provides less visibility for the surgeon and might not be suitable for more complex surgeries. The advantages include shorter operation times, less swelling post-operation, and a quicker recovery period.
What Can A Rhinoplasty Improve?
Patients choose rhinoplasty for a number of aesthetic and functional reasons. These include but are not limited to:
A rhinoplasty surgeon with a specialization in Facial Cosmetic and Maxillofacial surgery, such as Dr. Stepanyan, makes for a perfect candidate to perform rhinoplasty. These highly trained surgeons are distinctly prepared due to their profound comprehension of the cosmetic and functional intricacies of facial anatomy, including expertise in skeletal and soft tissue manipulation.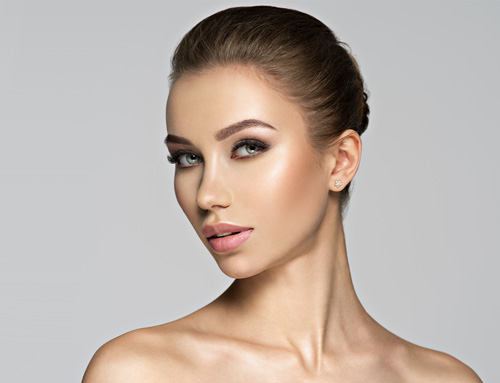 Why Choose Dr. Stepanyan for Rhinoplasty?
The most individualized and compassionate care found anywhere—and the care that inspires confidence!
Dr. Stepanyan's expert rhinoplasty services achieve outcomes that are not only naturally aesthetic but also long-lasting. With a legacy of over 27 years in facial surgery, he is one of the community's most seasoned and accomplished surgeons. Patients consistently commend his thorough consultations and the use of advanced, 3-dimensional imaging technology, which many other practices do not offer.
Dr. Stepanyan's extensive education and training in Maxillo-Facial and Facial Cosmetic Surgery empowers him to effectively manage both cosmetic and skeletal issues. He seamlessly integrates functional surgeries with cosmetic procedures to deliver the best possible results. His skill set also includes the treatment of Obstructive Sleep Apnea and other intricate surgical procedures.
Being a board-certified surgeon and a Fellow of esteemed professional bodies, Dr. Stepanyan maintains the highest caliber of care. His AAAHC Accredited Surgery Center is replete with cutting-edge facilities, assuring patient safety above all. Above all, Dr. Stepanyan strives for impeccable and natural-looking results and top-quality care for each patient.
Specializing in Cosmetic & Reconstructive Surgery
Dr. Martin Stepanyan is a Board Certified surgeon with over 15 years of excellent education, extensive training and over 22 years of successful practice in the field of Cosmetic & 
Reconstructive Surgery and Maxillofacial Surgery.
What Does Dr. Stepanyan's Rhinoplasty Procedure Involve?
Dr. Stepanyan prides himself on a personalized approach to each patient's rhinoplasty. This involves a number of steps before, during and after the procedure:
Rhinoplasty Consultation and Preparation
Your rhinoplasty journey starts with a consultation where the patient and surgeon discuss the individual's needs and expectations. Dr. Stepanyan will assess your medical history, physical health, and nasal structure. You'll also discuss the risks, benefits, and alternatives, and you'll have plenty of opportunities to ask any questions or express any concerns you might have. 
After deciding to proceed with the surgery, you may need to undergo some medical tests. Its best if, leading up to the surgery, you can avoid certain medications and smoking to promote better healing. You will discuss this with Dr. Stepanyan.
Rhinoplasty Procedure
On the day of surgery, patients are administered anesthesia for comfort. Depending on the complexity, the procedure can take between one to three hours.
In an open rhinoplasty, an incision is made across the columella, the tissue that separates the nostrils, and the skin is lifted to allow Dr Stepanyan to reshape the nasal structures. In a closed rhinoplasty, all incisions are made inside the nose.
Dr Stepanyan can reduce, augment or reshape the nose by adjusting the nasal cartilage and bones. In some cases, cartilage grafts, taken from other parts of the body like the ear or rib, may be used. 
Rhinoplasty Recovery
Once the surgery is complete, the incisions are closed, and a splint is placed on the nose to support the new shape during healing. Nasal packing might also be used to provide additional support.
Rhinoplasty is generally an outpatient procedure, which means patients can return home the same day after the effects of anesthesia wear off. However, they will need someone to drive them home.
Post-Nose Surgery and Follow-Up
The first week after surgery involves rest and recovery at home. Any packing or splint is typically removed after one week. Swelling, bruising, and some discomfort are normal and can be managed with prescribed medications.
Most patients return to non-strenuous work or school within one to two weeks. However, recovery is a gradual process and patients are advised to avoid strenuous activities for three to six weeks.
Follow-up appointments will be scheduled to monitor healing, and it's important to keep these appointments and follow all the surgeon's care instructions for a smooth recovery.
The final results of rhinoplasty become apparent once the swelling has completely subsided, which can take up to a year or more.
Rhinoplasty in Glendale, CA
As a rhinoplasty specialist, Dr. Stepanyan is one of the most experienced surgeons and rhinoplasty surgeons in the greater Los Angeles area. He has helped hundreds of patients improve their noses' function and aesthetic appearance, and he can help you, too.
Book an appointment with Dr. Stepanyan here or by calling (818) 551-0088 today and start your journey towards a more confident you.
Los Angeles Rhinoplasty FAQ