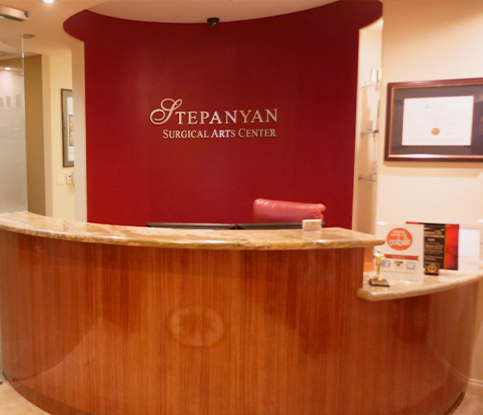 At Stepanyan Surgical Arts, we take pride in putting patient care and safety first. Dr. Martin Stepanyan loves it when patients share their experiences. Read patient experiences below or help others by sharing your experience by clicking the icons below!
Watch: Naira's Rhinoplasty Experience
Watch: Liz's Revision Rhinoplasty Experience
Watch: Vanessa's Botox Experience

I had a rhinoplasty done by Dr. Stepanyan about a year ago and could not have been happier with the results. Getting a nose job has been one of the most important decisions I have made. It really improved my self esteem, gave me more confidence. But it's all thanks to Dr. Stepanyan as he gave me the perfect appearance I had only dreamed about. The whole experience was great. From the initial consultation to the very last follow up after my surgery Dr. Stepanyan never rushed in evaluating me or answering my endless questions, as I was very concerned before committing to having the surgery. Dr. Stepanyan was the first doctor I consulted with, and at the insistence of my mom, I had 2 more consultations with other doctors in Glendale, but neither of them came even close to matching doctor Stepanyan's knowledge and confidence in his work. I had waited a year to write a review just to make sure my results did not change, as I saw it happened with several of my friends who had their nose jobs done somewhere else. But my appearance has gotten better!
Milena S.

Dr. Stepanyan and his amazing staff members made my surgery and recovery process so smooth. I was immediately welcomed with such warmth and care. Upon having a consultation with him, he assured me that he'd do whatever it took to help me achieve the look I wanted for myself. If there was something I didn't particularly like or wanted to correct, he was more than happy to accommodate in order to make me as content with the results as possible. I've struggled my whole life with my nose being my biggest insecurity. Dr. Stepanyan's perfectionism and ability to match your original facial features with the intended outcome of surgery is what really sold me. I wanted it to look as natural as possible and he really delivered. He matched my new nose with my facial features and facial structure. Because of his work, my nose is no longer an insecurity of mine. On the contrary, I'm the most confident I've ever been. I strongly recommend Stepanyan Surgical Arts Center to anyone who wants to feel like the doctor is on their side.
Christineh A.

Dr. Martin Stepanyan is a gifted surgeon he is amazing and an artist with surgery. I am very, very pleased with the outcome of my nose surgery  and I TRUST him. I was completely comfortable with him. He helped me gain my confidence, he is truly a remarkable doctor and professional that I highly respect and trust. His Nurses are very welcoming and friendly, helpful with questions before and after the surgery, especially the main Nurse Ms. Gayane -very caring, knowledgeable and compassionate.
I had a surgery before with another "Doctor" the result was very disappointing, and my entire experience was unpleasant. It is important to choose the right surgeon your putting your life in the hands not only during surgery but your happiness and confidence. Dr. Martin Stepanyan is a true surgeon and I HIGHLY recommend him!
Odeta A.
"Best thing that has happened to me"
The nose job I got done by Dr. Martin Stepanyan was the best thing that has happened to me. It changed my entire life. Before, I had a nose with a bump and my septum was deviated. My nose overall was too over-projected from my face. The consultation was free, he listened, didn't rush me, cared, was genuine, and he earned my trust. Not only is he an expert, but he is above all an artist.  What he does is he looks at the geometry of every face and individually tailors and personally customizes a nose that will match the person's face and will enhance and improve the aesthetic balance of their beauty, while also taking into consideration the preferences an desires of his patients.
It has been slightly over 2 years since I got my nose job. God is my witness…let me not lie when I tell you that in the past two years, about 40-50 people complimented my nose and begged me to give them my doctor's information which I obviously did. To this day it happens and I'm sure it will continue happening. I love my reflection. My new nose made me love and respect myself. It gave me an EXTREME AND MAJOR CONFIDENCE BOOST. I finally feel like my cute, small, beautiful nose is reflecting how I feel inside and matches me and my personality. It destroyed all my insecurities. It made me feel free and unstoppable. It gave me wings to fly. Thank you, Dr. Martin Stepanyan and thank your team as well. God bless your golden hands, precise eyes, and outstanding taste for beauty.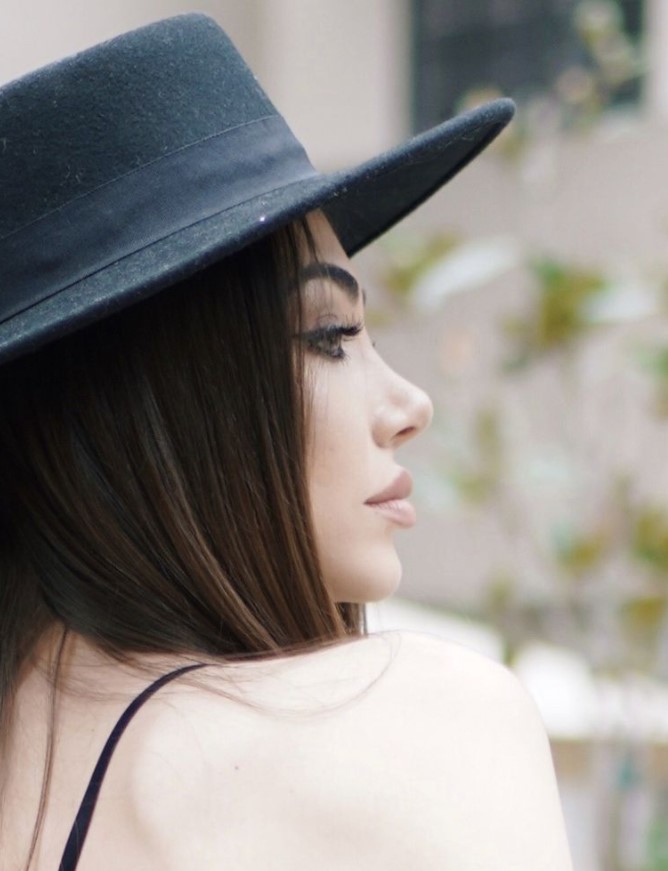 Dr. Stepanyan is truly​ a professional and highly intelligent Doctor. Due to his loyalty, notability, ​and charisma,​ I was blown away with my experience. He is very committed​ to his profession ​and devotes a lot of time and energy to care for all of his patients. Dr. ​Stepanyan is fair but reasonable and is without a doubt, the top doctor in the Los Angeles/Glendale area. In addition to all this, Dr. Stepanyan's office and staff are incredible. The office is modern ​and comforting and his staff is very attentive and caring. Dr. Stepanyan is extremely talented and gifted and I​ have nothing but genuine respect for him. He certainly exceeded all my expectations and set the standard for a true medical office. I will certainly be returning and highly recommend him to everyone!!
David A.

I owe my smile to Dr. Stepanyan and his staff. Before I was recommended to Dr. Stepanyan I had seen 3 other dentist who indicated that implants in my case were impossible due to severe gum loss.
As a final ditch effort not to have to wear dentures for the rest of my life, I went to see him.
You can't imagine how happy I am with my teeth, after years of holding my hand to my smile in embarrassment of my decaying teeth, I now smile…big with confidence.
Thank you doctor. 
PS today, I ate an apple something I hadn't been able to do in years.
Cecilia C.

Thank you so much Dr. Stepanyan for your professionalism, and the quality of care that was demonstrated by all of your staff. Your skill, ability and talent are incredible, I can't find enough words to express my gratitude to you. You are a gift to plastic surgery. I knew from the beginning that you are the right doctor for me. From the consultation to the follow up visits, I never felt pushed or pressured to do anything. You are one of the few doctors whose priority is the patients' satisfaction and not the money. I did a nose surgery and love the results.  Anyone reading this, I highly recommend Dr. Stepanyan, he will not disappoint you. He will be with you all steps of the way and will make sure you are satisfied with the results.
Liana G.
"The most beautiful nose job I ever seen, so natural looking!"
The two best desicions in my life so far (I'm 27)-
Moving from Israel to LA.
Getting my nose done with DR. Stepanyan.
Words can't express how grateful I am for him and his incredible stuff. He specializes in giving the most natural look. I went to an event 3 weeks after my surgery with bunch of friends and none of them could even tell that I done anything.
 He took my long tip and nostril and re- shaped it in the most natural, flattering way.
 My surgery ended later than expected so one of the nurses took me home to make sure I was safe. All the staff is warm, kind, and extremely proffesional.
I heard more than once: "This is the most beautiful nose job I ever seen, so natural looking! Amazing! who is your Doctor?!! It is DR. STEPANYAN…AND YOU DON'T WANNA GO ANYWHERE ELSE.
Thank you guys for putting up with me and being patient and helpful through the entire process.
-Dori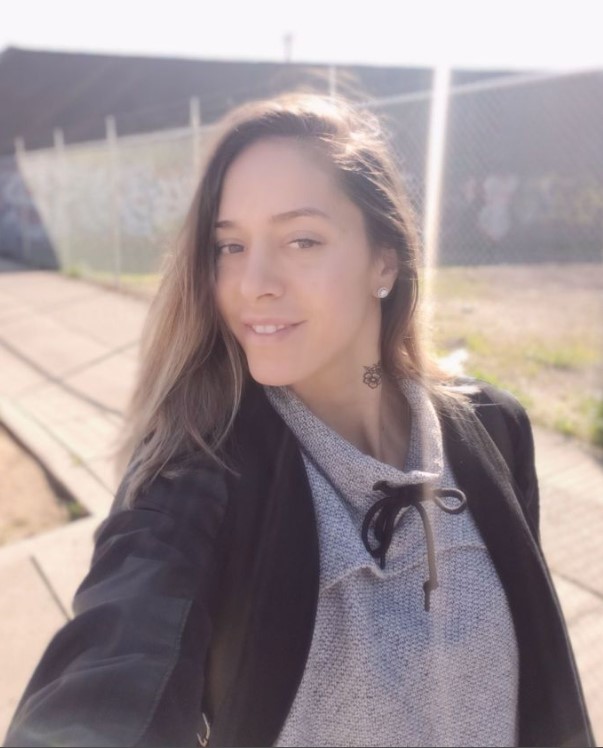 I am so grateful I went to Dr. Stepanyan for my rhinoplasty. Dr. Stepanyan is one of the most informative, patient, and personable doctors i've ever met! I immediately felt comfortable with him during my first consultation. He was so kind, walked me through everything and didn't rush me (like other surgeons have). He answered my million emails quickly and honestly. Dr. Stepanyan gave me the most natural and gorgeous nose!!  Truly all I could ask for. Thank you to Dr. Stepanyan and his staff for being incredible!
Aya V.

If I can give Dr. Stepanyan all the stars in the world…. He really made me feel comfortable before and after surgery. He removed my wisdom teeth and I was fine the same day, minor swelling. That's when we talked about Jaw surgery. I got double jaw surgery and my chin pushed back. I swelled up but I didn't have any bruising. Everyone reacts differently but I was extremely happy with my results and the way he took care of me.
His staff is amazing too. They're all very professional, show that they care and answer all questions. They really are #1.
V.S

Where can I begin….. by far the most comforting welcoming wonderful surgical experience of my life! Dr. Stepanyan and his staff by far the most educated wonderful companionate people I have yet to experience. From day one at my consultation I was extremely pleased had no more than a 3-5 min wait, doctor addressed all of my concerns he made me fell comfortable and in good hands! his staff Amazing!!!!!!!!!! went home so comfortable, I could not wait till surgery date! I was scheduled for molar implants of course, its not a one day process, but yet each end every visit exceeded my expectations. I recommend to my friends and family religiously.
Gayane M.
"Made Me Feel Like Family"
Dr. Stepanyan performed an open rhinoplasty on me and did an amazing job!! I never thought my nose could look like this! Before, my nose had a high bridge, a bulbous & droopy tip, and was slanted to one side. It was not an easy nose to work with so I needed someone trustworthy with experience. I put my trust in Dr. Stepanyan and don't regret it. He did such a great job that my brother decided to do his rhinoplasty with him as well!
I was really nervous to do this procedure because I had never had surgery before and have a lot of anxiety when it comes to things like this. He treated me very well which helped keep me calm & his staff was so so friendly! They made me feel like family! They answered all my questions and reassured me whenever I needed it. That was very important to me.
Thank you Dr. Stepanyan for giving me my dream nose. Thank you to your lovely, sweet, kind staff as well. I definitely recommend him.
-Tracy M.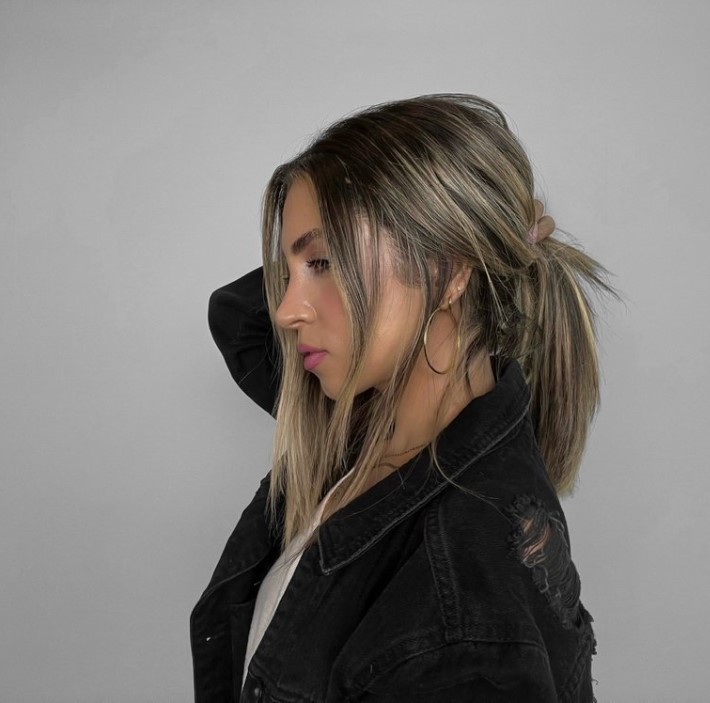 If the gods themselves could perform surgery they wouldn't be able to do much better than Dr. Stepanyan. It's been years since I've gotten work done, but even from the very beginning people couldn't even tell I got work done. I look and feel so much better, and I couldn't thank him enough for the amazing work he's done. I recommend him to everyone who gives me compliments because I'm so excited about the work he does. Even my brother went to him after the amazing work he did for me. He deserves every star and every blessing equal to those he performs.
Naeva O.

Best decision I have ever made in my life was having Dr. Stepanyan be the surgeon for my rhinoplasty. I am SO happy with the outcome. I always get the best compliments on my nose. he is a true artist and professional. if your debating between him and someone else definitely go with Dr. Stepanyan, you will have no regrets! He knows what he's doing! 
Nicole M.

Dr.Stepanyan is one of a kind. His staff is also the best, they make you feel like family. I got my nose done here and I have never been more happier in my life. Everyone in this office is extremely knowledgeable and know what they are talking about. Getting my nose done here was the best thing that happened to me. Dr.Stepanyan is extremely professional and is very down to Earth.
Meeneh M.
Dr. Stepanyan is absolutely amazing!! He has a wonderful staff who are also absolutely gorgeous inside and out.
My story: finding him was very serendipitous. I was looking for someone to perform rhinoplasty. I had some consultations with other doctors but they made me feel like they were only out for the money and a quick job. I saw Dr. Stepanyan's work on yelp and instagram. I called in that day and they had an opening for a free consultation!! He took his time talking me through his procedure. He addressed all of my questions, and he was very calm. He made me feel safe, heard, and cared about my needs. I wanted something natural and he was the perfect person for the job!
My recovery was relatively quick (make sure you listen to the instructions) and I still have a great relationship with the office! I love my results and I love it more knowing I was well taken care of by him and his staff.
-Vicki D.