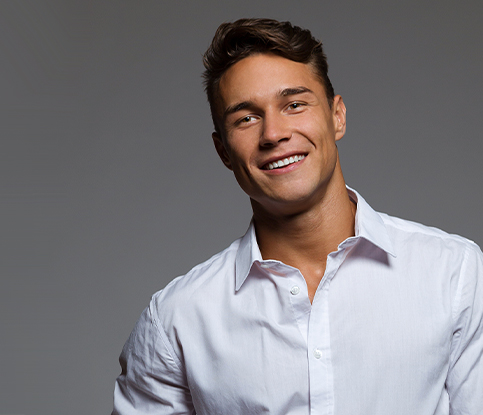 Distraction Osteogenesis Glendale, CA
Treatment of Oral & Facial Deformities
Distraction osteogenesis (DO) is a relatively new method of treatment for selected deformities and defects of the oral and facial skeleton. It was first used in 1903. In the 1950s, the Russian orthopedic surgeon, Dr. Gabriel Ilizarov slowly perfected the surgical and postoperative management of distraction osteogenesis treatment to correct deformities and repair defects of the arms and legs. His work went mostly unnoticed until he presented to the Western Medical Society in the mid-1960s.
Distraction osteogenesis was initially used to treat defects of the oral and facial region in 1990. Since then, the surgical and technological advances made in the field of distraction osteogenesis have provided the oral and maxillofacial surgeons with a safe and predictable method to treat selected deformities of the oral and facial skeleton.
Dr. Martin Stepanyan uses distraction osteogenesis to treat selected deformities and defects of the oral and facial skeleton. If you have questions about distraction osteogenesis, please call our office at (818) 551-0088 and schedule an appointment with Stepanyan Surgical Arts Center.
Specializing in Cosmetic & Reconstructive Surgery
Dr. Martin Stepanyan is a Board Certified surgeon with over 15 years of excellent education, extensive training and over 22 years of successful practice in the field of Cosmetic & 
Reconstructive Surgery and Maxillofacial Surgery.
Schedule A Consultation For A Distraction Osteogenesis In Glendale, CA
Dr. Martin Stepanyan believes in changing his patients' lives by providing truly individualized care. Offering state-of-the-art treatments and technologies paired with genuine expertise, Dr. Stepanyan will work with you to help you look and feel your best. Your next step is to meet with Dr. Stepanyan and the team at Stepanyan Surgical Arts Center today. Complete our online form or call us at (818) 551-0088. We look forward to meeting you soon!
FAQS: Distraction Osteogenesis in Glendale, CA